&nbsp
Marketing…the big "M" and the little "m"
When it comes to understanding the function of marketing, there are often common words that enter the equation like "website," "brochures," and "sales collateral." While these are tools that typically originate from the marketing department, they only scratch the surface of what marketing encompasses. A wise person once characterized the poorly understood function in the terms of "there is a big 'M' in marketing as well as a little 'm'."
Wow, that's profound.
So, what do we mean when we say the big "M" of marketing?
Enter Case Study A, a managed IT Services Provider, that has grown from zero to $15M through grassroots efforts and networking. Bravo! A great accomplishment, indeed. The CEO and founder, however, was scratching his head wondering how he was going to take the business to the desired $25M in three years. There are only so many coffee meetings, lunches, and dinners for prospect entertainment that a growth company can physically make happen. In order to scale, the CEO knew he had to do things differently. This is where the big "M" comes into the picture.
Strategic questions need to be answered before the battle plan can be laid out. For example:
What do I sell and how is it articulated to my market?
Do I have different targets for the different offerings that I bring to the market?
What are the best segments to reach for my business and why?
What are the specific buying decisionmaking roles that I should target within those segments?
Does my brand position and messaging framework resonate with specific targets? Am I addressing their needs and pain points?
Once I delved into the business with the CEO and his executive team, it became clear that there were actually three different value propositions with three separate targets at hand. This was a significant discovery — influencing how the business was organized internally as well as how the business and its products and services were positioned and articulated in order to attract the right targeted audiences.
Once this big "M" work was completed covering insight and strategy, the more tactical little "m" work of executing the new messaging on all vehicles e.g., website, collateral could be completed. Concerted lead generation "en masse" and related marketing automation could then take place. The employees were trained on the new approach and messaging so that they could emulate the company's new "brand."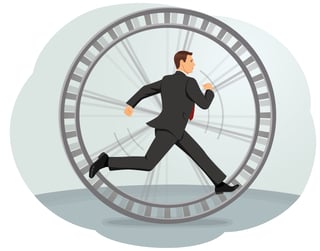 It's easy to focus on the tactics and lose sight of the bigger picture. That's why it is important to think of marketing as the big "M" (with strategy and positioning at the forefront) and the little "m," which takes strategy and weaves it into all of the tactical vehicles and processes that create your marketing machine (that will work to scale your business). The right targets will be attracted to the well thought-out position and messaging, executed on your external communications channels (such as your website, lead generation programs) and filling your sales funnel with qualified leads.
Hopefully, next time you have a discussion about marketing, this is the image that will come to your mind: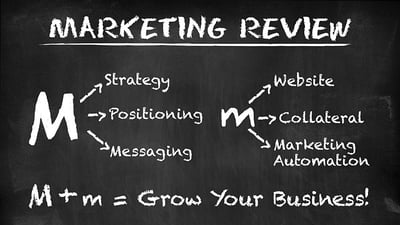 __________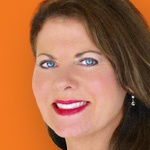 Mary Doizé is partner and CMO of Chief Outsiders, the largest management consulting company in the U.S. providing Chief Marketing Officers services to growth and mid-size companies. She has extensive experience serving both start-up and mid-sized B2B companies nationwide across various industries, with deep domain expertise in human capital and education technology solutions. For more information, contact her at MDoize@ChiefOutsiders.com or 210.563.8388.